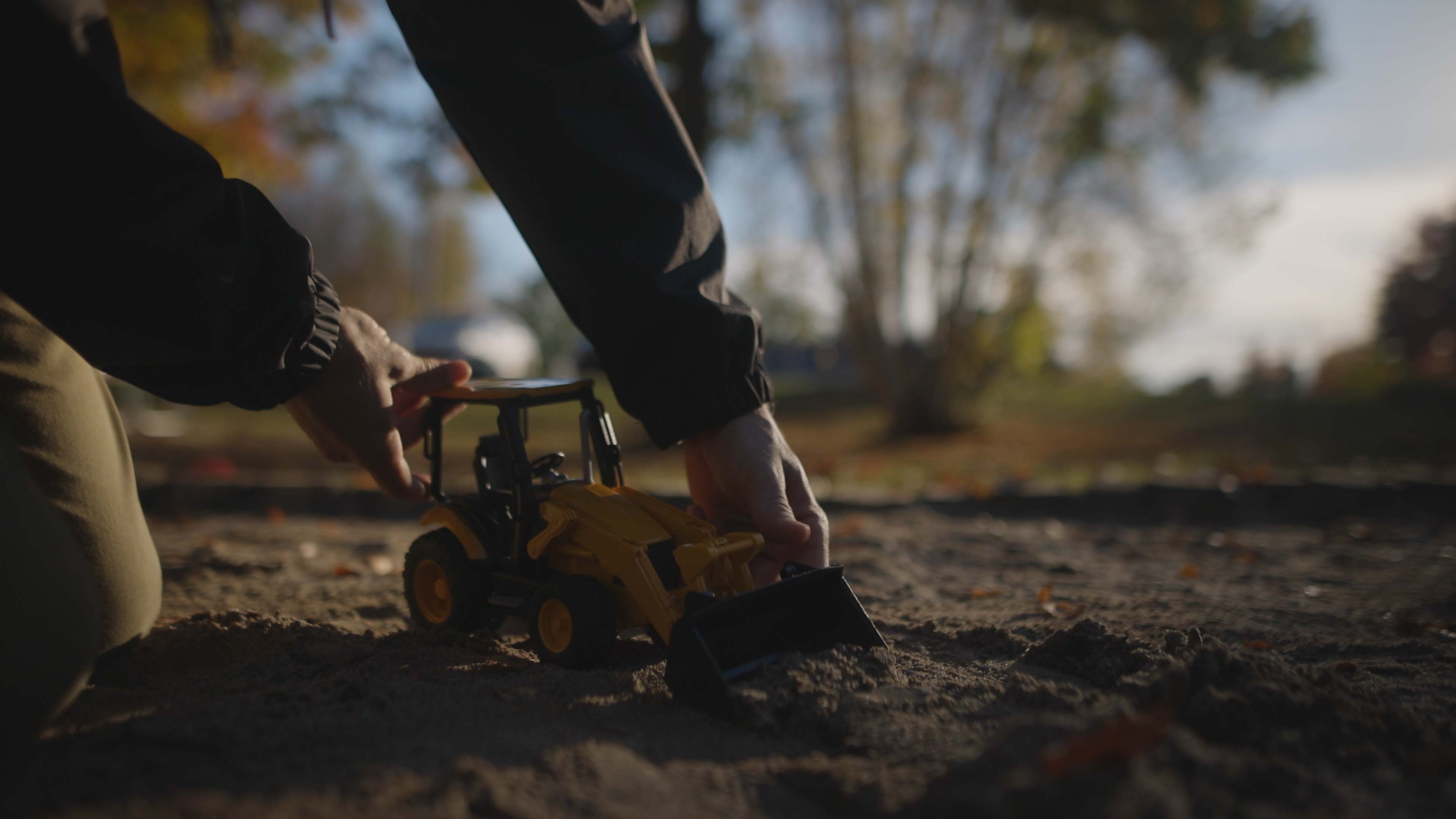 Where We Came From
Since our humble beginning in September of 2007, GRYB, a company that manufactures attachments for heavy machinery, has grown incredibly fast. We now serve customers in six industrial sectors: construction, excavation, demolition, recycling, handling and snow removal. We manufacture buckets, concrete pulverizers, grapples, hydraulic thumbs, electromagnet attachments, and snow scrapers.

Newly set up in our ultramodern, 69,000 square-foot facility at 1400 Boulevard Pierre-Roux Est, GRYB has a team of 100 skilled and experienced workers. Over the coming months, this number is expected to increase as the owners, Yvon Beaudoin, Rémi Beaudoin, and Luc D'Amour plan to expand the company.

We have the ambition to become the world reference as the manufacturer of equipment and accessories for heavy machinery.
2022

Agreement with SMP Parts of Sweden, acquisition of Radtech, Dalkotech and e-Trak

Agreement with SMP Parts of Sweden - GRYB International signed a deal with Sweden's SMP Parts to provide the North American market with co-branded GTR Tiltrotators. Tiltrotators originally started out in Scandinavia in the 1980s and have since gained popularity in the US and Canada.

Radtech - Being a partner of OEM products since 1978, Radtech is an industrial supplier of winter equipment, including snowblowers and tractor plows. Located out of Thetford Mines, QC, Radtech provides a wide range of products adapted for landscaping work and seasonal maintenance.

Dalkotech - Dalkotech has been in the welding industry since 1986. They are a leading sub-contracting company specializing in mechanical welding located out of Sherbrooke, QC.

e-Trak - Located out of Donaconna, QC and formerly known as Eco-Trak, e-Trak is a manufacturer of measuring and safety systems for heavy machinery. These devices have all the technological solutions to meet the highest standards in the industry. e-Trak is local to Québec, but since GRYB International's acquisition, e-Trak will be going international in the near future.

GRYB, the founding company, celebrated its 15th anniversary. This milestone is possible thanks to its dedicated employees and loyal customers. We are proud to be GRYB.

2021

Acquisition of Serco Loaders and new 25,000 sq. ft. Shearex facility

Acquisition of Serco Loaders - When the opportunity to have Two Harbors Machine Shop (Serco Loaders) join the Gryb International team, there was no looking back. The acquisition of Serco Loaders continues to further the quest to become the world leader in material handling equipment. Serco Loaders, nestled in the small community of Two Harbors, Minnesota, has long been one of the industry leaders for knuckle-boom loaders in the United States and Canada. With more the 94,000 sq. ft. of manufacturing space and 85 passionate employees, adding Serco loaders has helped to drive Gryb International to new heights.

Expansion of Shearex's facility - One year after the creation of Shearex, Gryb International was excited to break ground on phase one, a new 25,000 sq. ft. facility in Roxton Falls and the future home of Shearex.

Now with 8 manufacturing locations, 950+ employees and represented in more than 20 countries around the world, Gryb International is poised for success and the realization of a vision, 14 years in the making.

2019

Creation of GRYB International, acquisition of Bateman Manufacturing and expansion of the Victoriaville plant

Creation of GRYB International - As the vision continued to grow and evolve, the shareholders, knew the importance of maintaining the GRYB identity while continuing to expand the global reach and the product offerings. This led to the creation of Gryb International. This new organization would allow for further expansion and acquisitions without overshadowing the original business.

Acquisition of Bateman Manufacturing - Gryb International quickly seized the opportunity to expand again. This time, with the acquisition of Bateman Manufacturing, a company based in Oro-Medonte, renowned for its Orange Peel grapple and specialized material handling attachments. This not only added to the overall product line, but it also brought decades of experience and expertise with more than 50 new employees to the organization.

Expansion of Victoriaville plant - As the business continued to grow for the organization, it became clear that it needed more space. A second expansion in 2019, would bring the GRYB's total area to 95,000 sq. ft. This latest expansion also meant; more employees would be needed. From the early days of 2 employees, GRYB International had expanded past 200 employees throughout the organization.