GRYB to Donate One Million Dollars Towards the Construction of Collège Clarétain's Building Sports Complex
Quebec, Victoriaville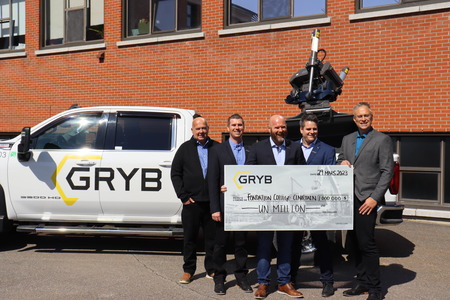 GRYB, a company that manufactures industry-leading attachments for heavy industrial equipment, is donating one million dollars over the years to Collège Clarétain for the construction of a brand new arena, which would bear the name 'Complexe Multisport GRYB.'
Collège Clarétain has long regarded athletics and the progression of healthy lifestyles in academic and interpersonal success. Its sporting activities and its many partnerships give wider access to its facilities and make it a key player in the local community. "Sports, young people, and community, this is our motivation to contribute to the projects of the Clarétain College Foundation. We want to encourage young people to practice sports since they represent our future and we believe in their potential. We also want to give back to the Centre-du-Québec community in recognition of the support given to GRYB over the past 15 years," explained Rémi Beaudoin, President of GRYB.
The GRYB Complex will include three gymnasiums and a revamped arena. Everything will be connected via a footbridge for students. This will be a project that the residents of Victoriaville, QC, will be able to take advantage of because the facilities will be open to everyone outside of school hours.
The City of Victoriaville will be undertaking a redevelopment project entirely aimed at improving its ability to accommodate sporting activities. The three projects that are underway, include:
● Renovation of the arena - A sports and entertainment attraction center that brings people together with the presentation of sporting events and four showcase weekends!
● The construction of a triple gymnasium and the addition of sports facilities - Several levels with the possibility of nine badminton/pickleball courts, three basketball courts, three volleyball courts, a training room, a large meeting room, and stands. All of these will be accessible during the day, evening, and weekend.
● Addition of a lit-up synthetic turf with an athletics track - This helps improve the hosting of evening sporting events and will feature three football teams, five women's flag football teams, and events associated with the Optimum soccer club in Victoriaville.
GRYB is happy to contribute to a foundation that not only gives back to the community but also gives students a chance to reach further and achieve greater things.
Media Contact:
Jessie Harding
Marketing Director at GRYB International
jharding@gryb.com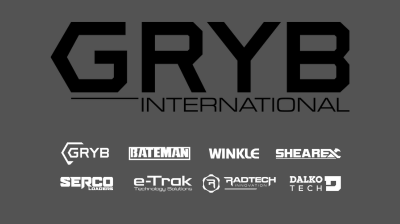 Our news
The GRYB team is participating in a lot of events regarding construction businesses. Browse our list of events below and find the one near you!
Quebec, Quebec

80th ACRGTQ convention, January 23-25, 2024

2024-01-23 08:01

Victoriaville, Quebec

Selecting the Right Tiltrotator for Your Excavator: 7 Key Considerations

2023-12-04 15:12

Quebec, Victoriaville

GRYB to Donate One Million Dollars Towards the Construction of Collège Clarétain's Building Sports Complex

2023-06-11 13:06

Bangor, Maine

Loggers Expo 2023

2023-05-21 08:05

Drummondville, Québec

APMLQ - 2023

2023-05-07 20:05

Saint-Hyacinthe, Québec

Expo Grands Travaux - 2023

2023-04-23 20:04