Bangor, Maine

Cross Insurance Center
515 Main St
Bangor, ME, 04401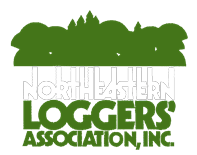 Come and Visit Us in Booth #X6 and X7
The Northeastern Forest Products Equipment Exposition, also known as the Loggers Expo, is the premier forest products industry trade show in the northeastern U.S. The Loggers Expo alternates between Bangor, Maine, in odd years and Essex Junction, Vermont, in even years. The show is annually listed as one of the 100 largest exhibitions in the U.S.
GRYB manufactures heavy equipment attachments that adapt to all types of machinery that are on the market today. We provide innovative solutions to all your heavy equipment needs!
Click here to learn more.
Our news
The GRYB team is participating in a lot of events regarding construction businesses. Browse our list of events below and find the one near you!
Quebec, Quebec

80th ACRGTQ convention, January 23-25, 2024

2024-01-23 08:01

Victoriaville, Quebec

Selecting the Right Tiltrotator for Your Excavator: 7 Key Considerations

2023-12-04 15:12

Quebec, Victoriaville

GRYB to Donate One Million Dollars Towards the Construction of Collège Clarétain's Building Sports Complex

2023-06-11 13:06

Bangor, Maine

Loggers Expo 2023

2023-05-21 08:05

Drummondville, Québec

APMLQ - 2023

2023-05-07 20:05

Saint-Hyacinthe, Québec

Expo Grands Travaux - 2023

2023-04-23 20:04